Hyundai 360'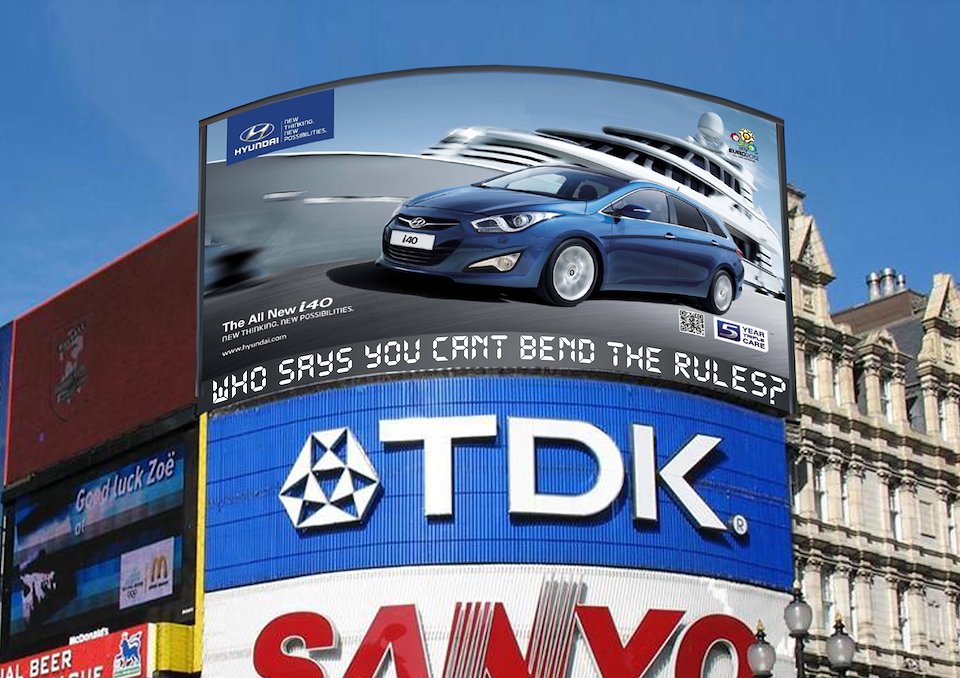 Use of curved poster site to message overall Hyundai strategy.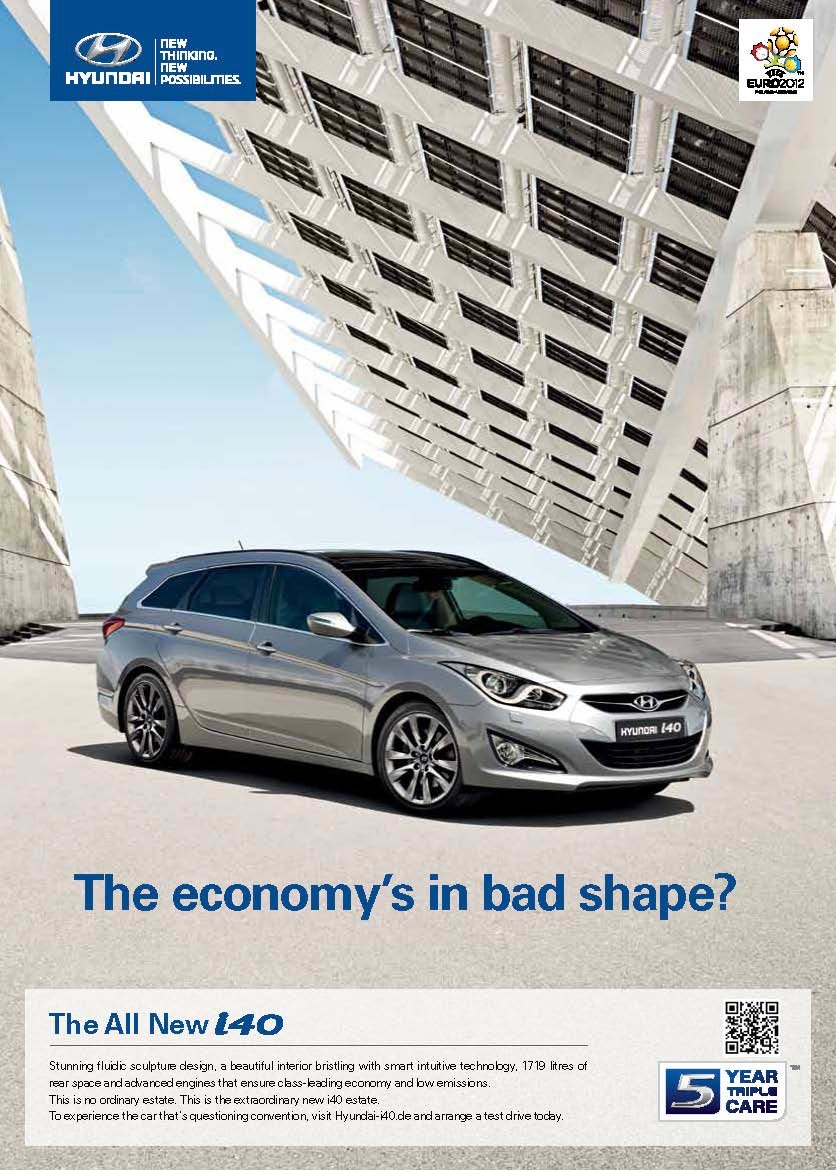 6 sheet poster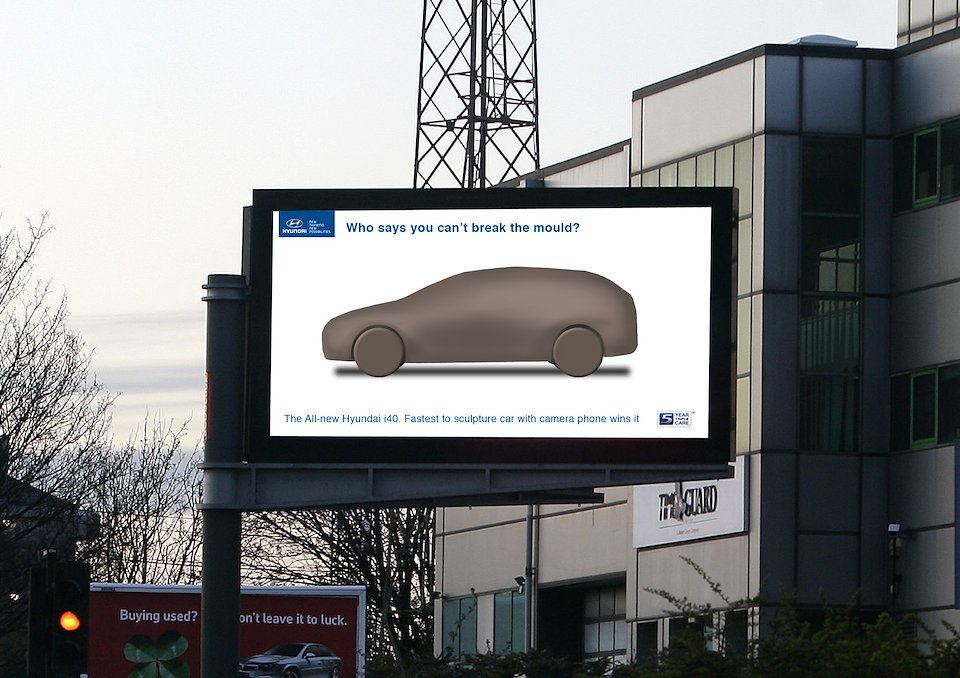 Phone app: Scan your smartphone over the QR code and the poster image appears on your phone...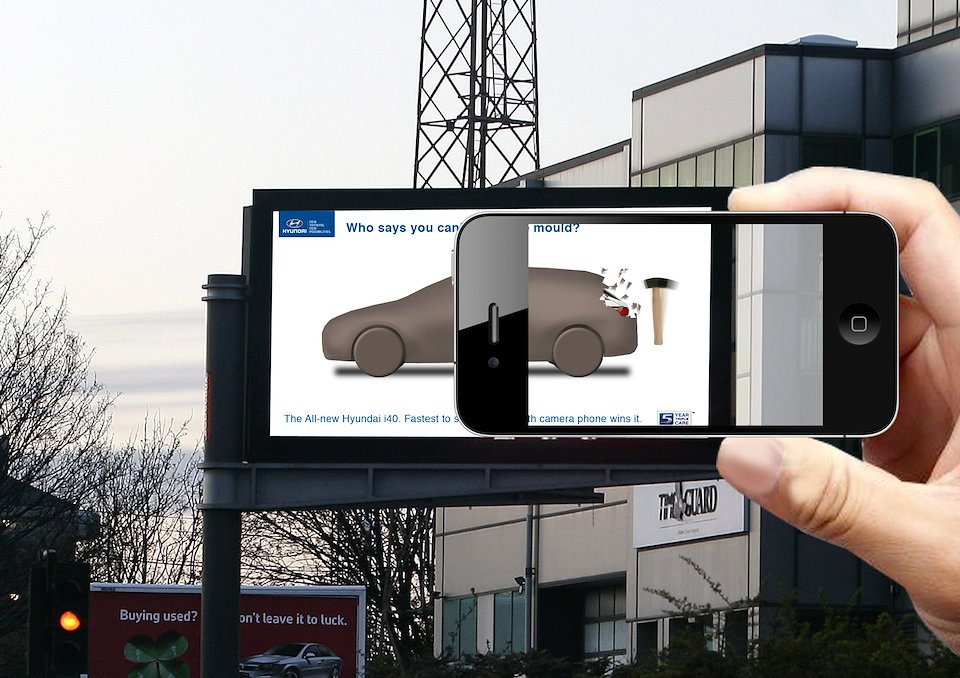 ...when the image is on your phone, a small chisel appears...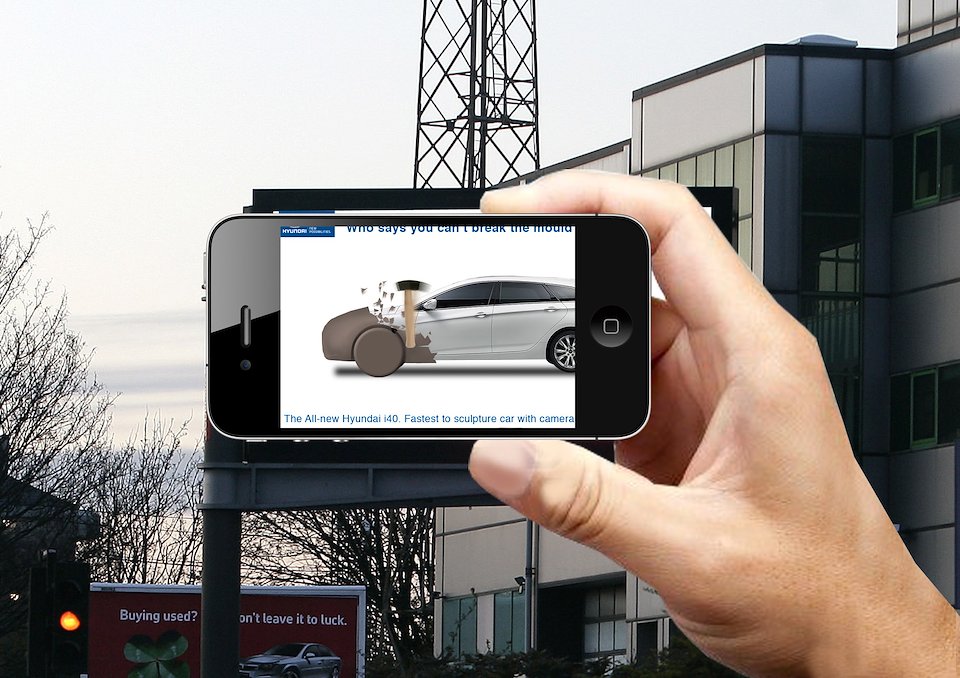 ... move your phone up and down over the mould and it will chip away to reveal the i40...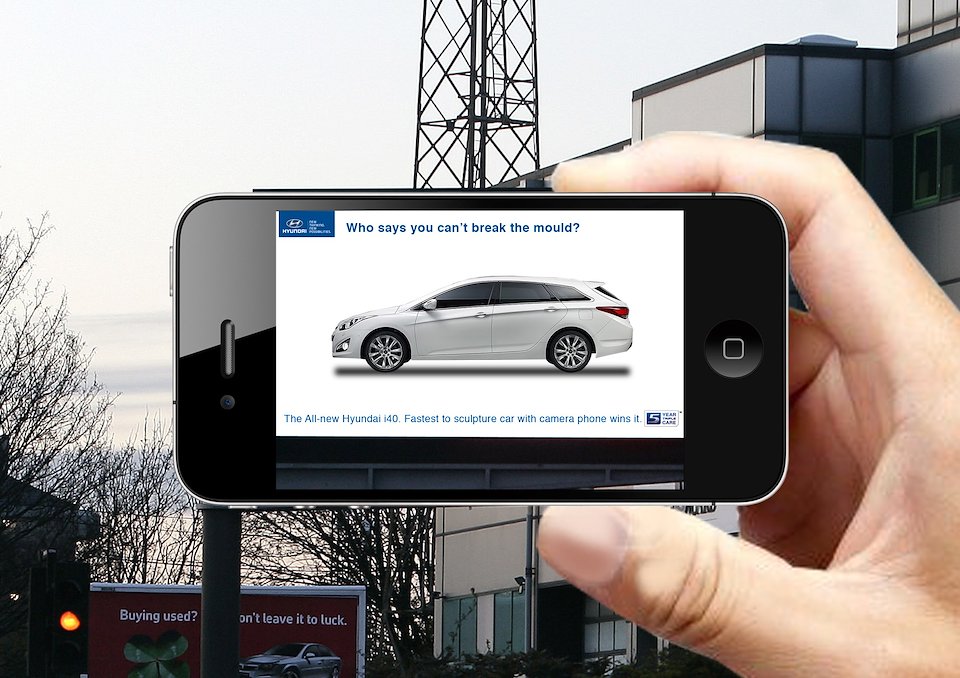 ...Whoever sculpts the i40 in the quickest time wins.
Simply show your time to your nearest Hyundai dealer.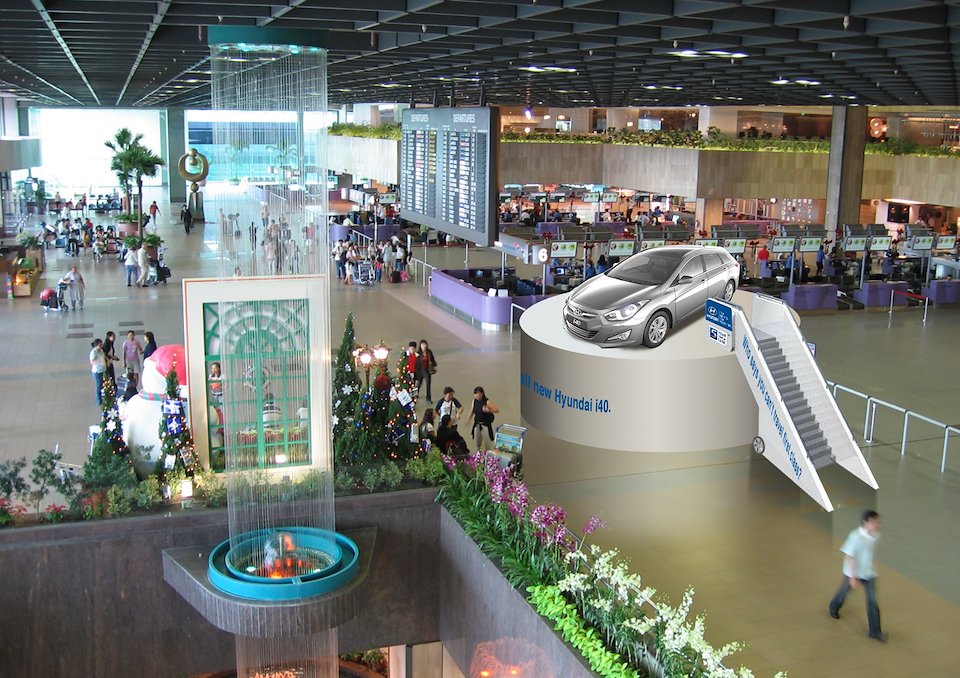 Airport demonstration of first class travel.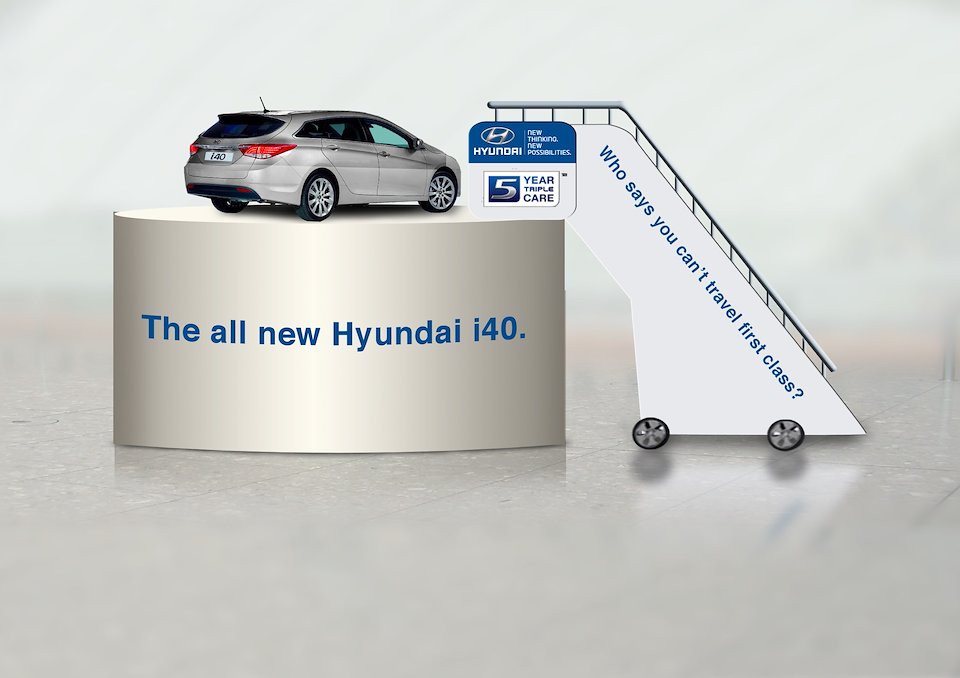 3D airport build detail.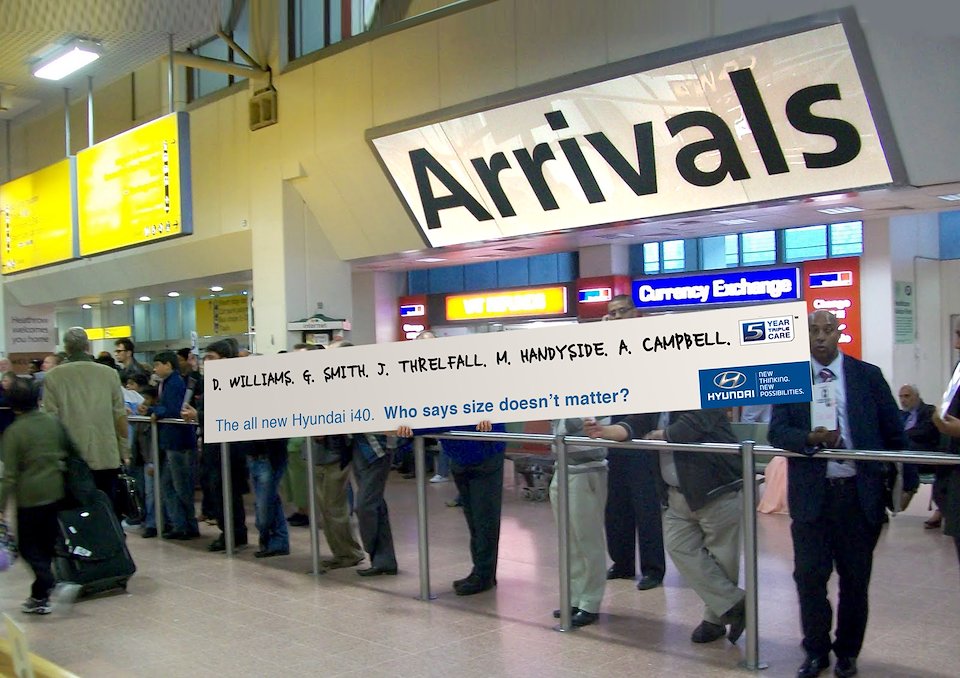 Airport demonstration of the i40s roominess.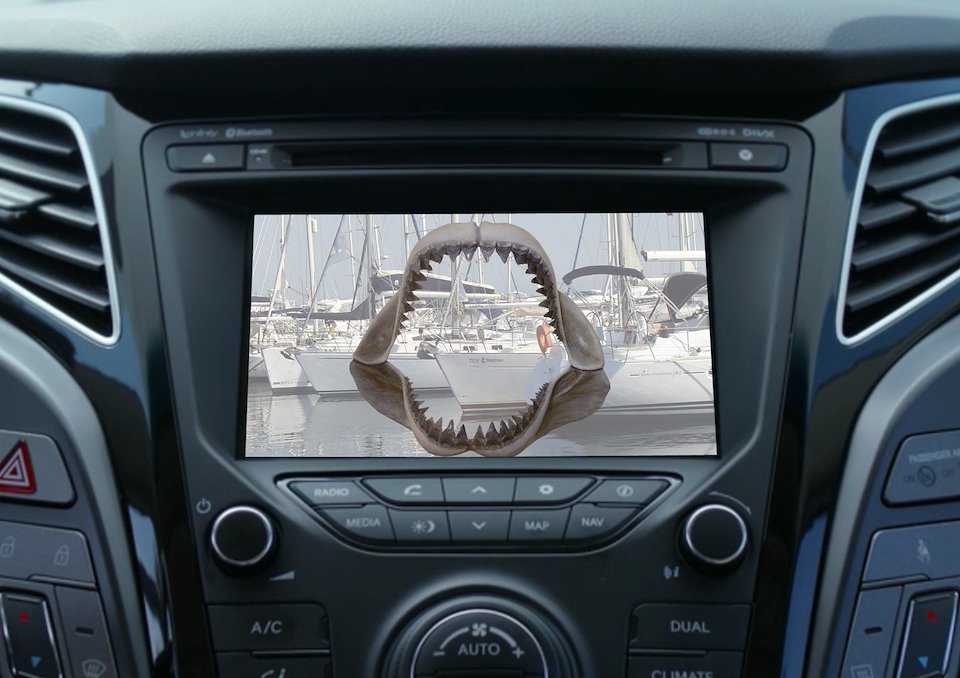 Lenticular postcard rear view camera idea, postcard front...
...and back.
Taxi roof vinyl poster about the i40 panoramic sunroof.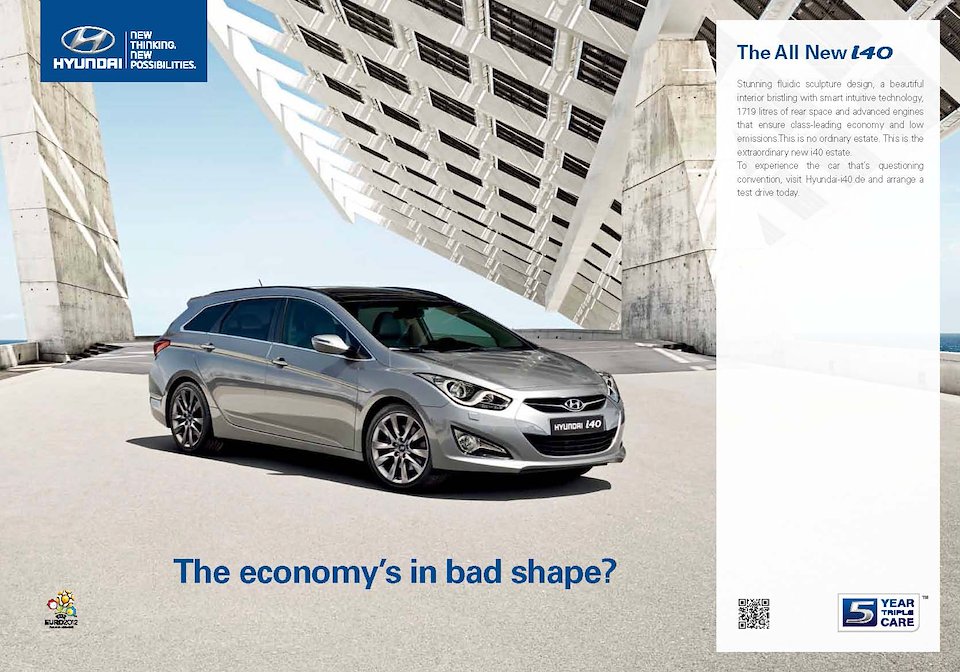 DPS
Description
Launch of the new Hyundai i40.