Mazda digital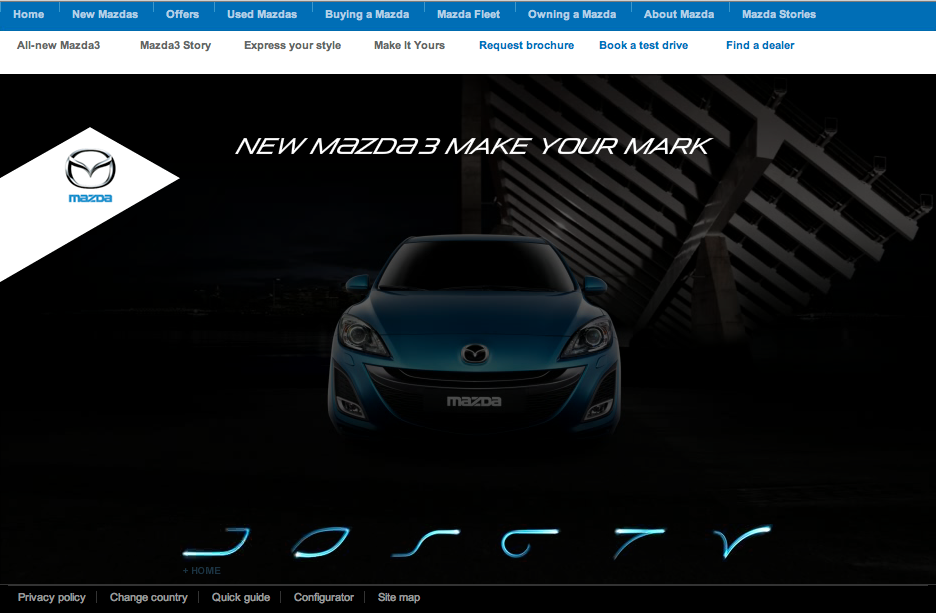 Website for the launch of the new Mazda 3. Integrating the brand strategy of being a more individual driver with the campaign idea of light painting.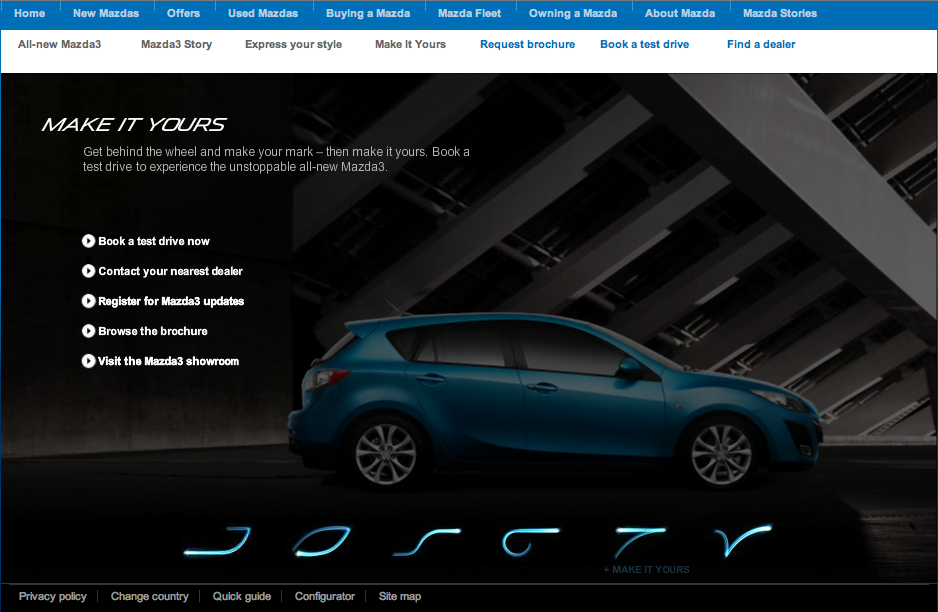 Using the mouse to paint with light, you can literally illuminate every part of the car to show its spec.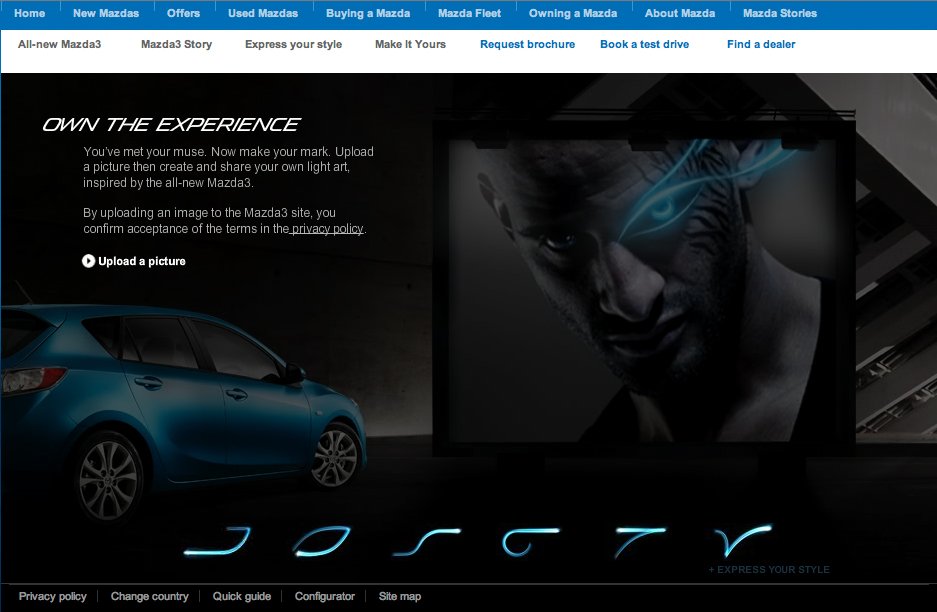 And in a special interactive section, invite people to upload a picture of themselves and using this 'light painting', customise it.